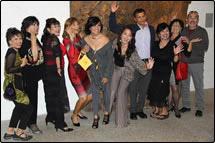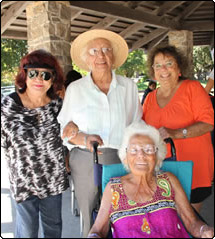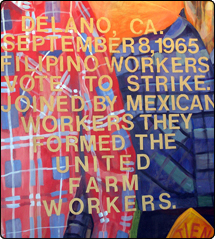 Projects
Current
Scholarship Fund
We're excited to announce that the Katherine "Kay" Baguio Scholarship will be awarded this Spring. One scholarship of $500 will be awarded this year. To apply, please contact one of the individuals below and follow the instructions carefully.
Contacts for applications:
Eligibility requirements are summarized below:
Open to ALL college-bound high school seniors applying to community colleges and/or four-year colleges/univesities
Minimum GPA: 3.00
Must meet income guidelines
Must be referred by member of FANHS Sonoma County
Application Deadline: May 17, 2013
Historical Archive
Efforts are underway to secure funds that would help finance the archiving of vast historical materials collected as part of our 2006 – 2008 film project: "Remembering Our Manongs (Elders), Sonoma County's Filipino History." In producing that film, the project team collected more than 700 digital images of historic photographs and documents; nearly 100 oral history interview tapes; and several reels of local area footage. Our goal is to organize, prepare, and make the collection available to educators, researchers, and the public at large. Targeted archives include the FANHS National Pinoy Archive in Seattle, Washington; the North Bay Ethnic Archive housed at Sonoma State University; and the Sonoma County Library Historical Annex archive.
Planned
Historical Book Publication
We have begun preliminary review of publishing guidelines set by Arcadia Books, a potential publisher of a "Remembering Our Manongs" book. Leveraging historical information and materials gathered in the production of our recently produced film, the book would provide another medium for documenting and disseminating the history of Sonoma County's earliest Filipino immigrants. To sustain volunteer activities, we will seek funding for this project prior to making a commitment to the publisher.
Past
Documentary Film
Our two-year effort to produce the documentary film entitled "Remembering Our Manongs (Elders), Sonoma County's Filipino History" culminated last November with three public screenings. The hour-long film traces the history and experiences of the first major wave of Filipino immigrants to settle in Sonoma County. Recounting their stories through memories of surviving descendents and friends, the film is also reflective of Sonoma County's history during that period. Each screening event included the film, along with a 10-minute pictorial montage honoring the manongs (elders) who comprised the group. Also featured was a panel discussion covering social, cultural, or educational issues relating to the Filipino-American experience. About 500 people attended.
Both the documentary and montage are now available on DVD. Order your copy here.