News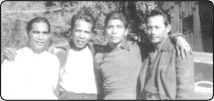 Sneak a peek at our documentary film. Find out how to order your copy of the full-length DVD.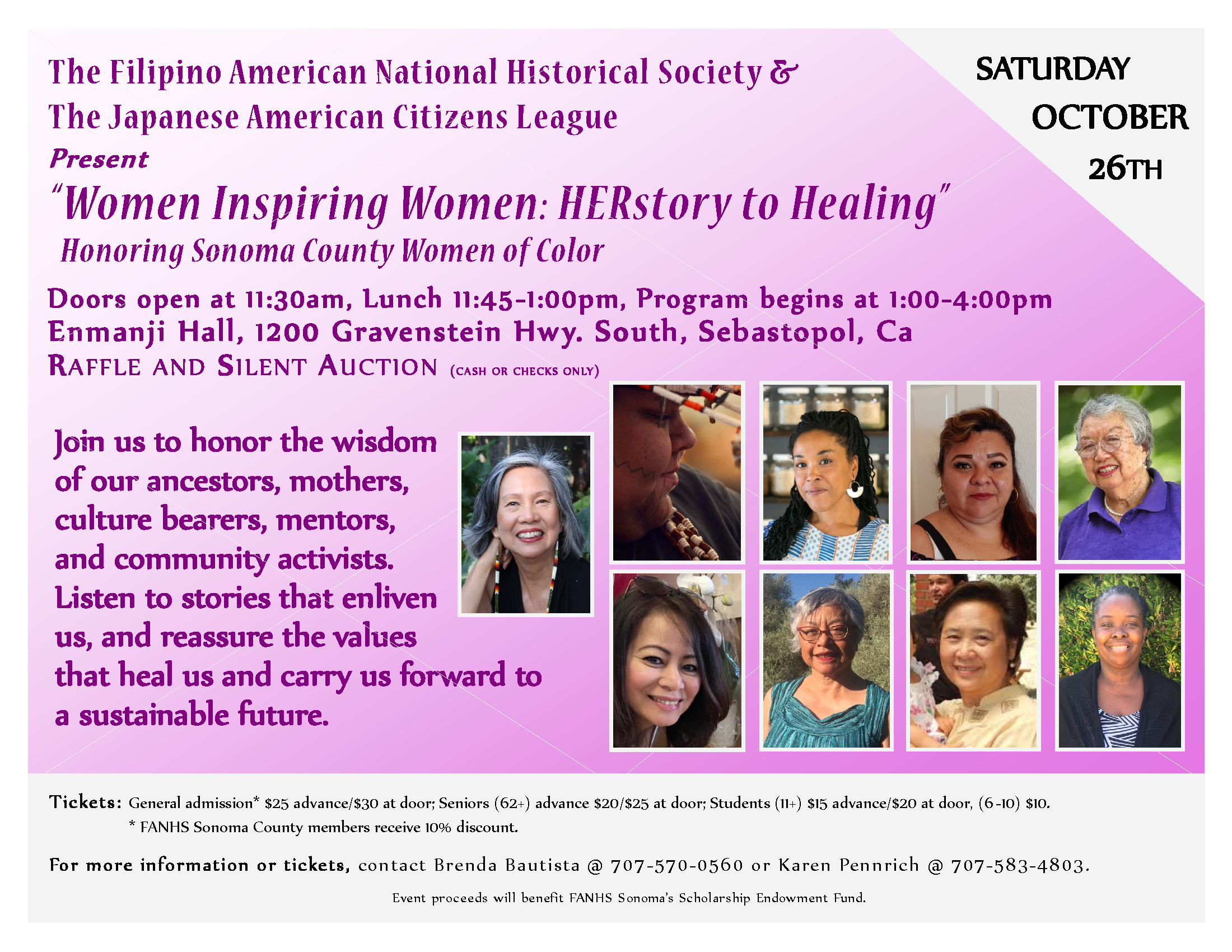 SAVE THE DATE --
October 26, 2019
Join FANHS Sonoma and co-sponsor JACL (Japanese American Citizens League) at their annual event "Women Inspiring Women: HERstory to Healing," on October 26. The event is a fundraiser for the Filipino American National Historical Society Sonoma County chapter, a local non-profit organization that serves and supports Filipino American families (in the Philippines and in the US) through scholarships, educational programming, and community building. See flyer under LOCAL NEWS.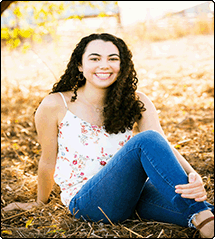 FANHS Sonoma is pleased to announce the recipient of the 2019 Katherine "Kay" Baguio Scholarship is Nina-Clarise Apostol, a 2019 graduate of Will C. Wood High School in Vacaville. Nina was concurrently enrolled in the Vacaville Early College Program at Solano Community College and graduated with her associate degree this past summer session. Nina is attending U.C. Davis in the Fall 2019 semester. Her long-term goal is to graduate from medical school. Applications are due no later than Friday, May 1, 2020.
Message from the President
Hello!
Happy Fall! As we put away our warm weather clothes let's remember what a great summer we've had, while looking forward to the holiday season. It's hard to believe how time flies! FANHS Sonoma had a busy summer but we are now in the middle of preparing for our Filipino American History Month celebration in October.
Our special event titled, "Women Inspiring Women: HERstory to Healing," co-sponsored by the Japanese American Citizens League (JACL), will be held on October 26, 11:30-4:00pm, at the Enmanji Hall in Sebastopol.
The program, beginning with a buffet luncheon courtesy of Art Ibleto -The Pasta King, will highlight heartfelt stories from Sonoma County Women of Color, who will share stories about the inspiring women in their lives and how this inspiration moved them to engage in critical issues in their communities.
Be part of Sonoma County history! Join us as we honor Sonoma County Women of Color who make a difference. We look forward to seeing you there!
On behalf of the board, we wish you continued good health, abundance and prosperity!